Smart Solutions
Built with the Small Business in Mind
How are we able to assess, address, and service
the individual needs of your small business?

Experience
We work with thousands of small businesses and see the challenges they face in today's digital world. We have the industry knowledge and experience to get you from where you are now, to where you want to be.

ASSESSMENT
Through our FREE Snapshot Report, we are able to show you where your business's current digital marketing is working, and any place where it might not be. This allows us to provide individualized solutions and a strategy crafted for your business and it's unique needs.

STRATEGY & LAUNCH
Though small businesses face similar marketing challenges, we know each business has their own unique identity and goals. After we assess your current marketing strategy, we will work with you to find the right solutions for your business.

Real-Time Reporting
To see a detailed report of how your tools are performing, just go to your dashboard. You'll also receive weekly reports delivered to your inbox. You never have to guess  – your marketing tools' analytics and performance data is right at your fingertips, easily accessible at anytime.
TRUST gets results
Have you ever wondered how Google works?
When people search online for services or products in your area, Google crawls millions of websites searching for the options that best answer the query.
In the case of local businesses, many factors go into what Google looks for, including a Google My Business listing, business category, keywords, citations, reviews, social signals, and evidence on your website, such as your name, address, and phone number.
Just having a website or a social media account is not enough to get your business indexed at the top of the search results.
You need to establish a solid, consistent online presence through all of the signals that matter to build trust and authority with search engines.
Automate or streamline these processes to build better, more robust signals that Google can trust, ensuring your business gets found in local searches – with our tools designed specifically for the busy business owner.



Our tools handle the heavy lifting of building, correcting, and maintaining accurate listings for your business, so you can build trust with search engines like Google. When you do that, your business gets served up in more local searches, resulting in more website traffic, more leads, and more customers.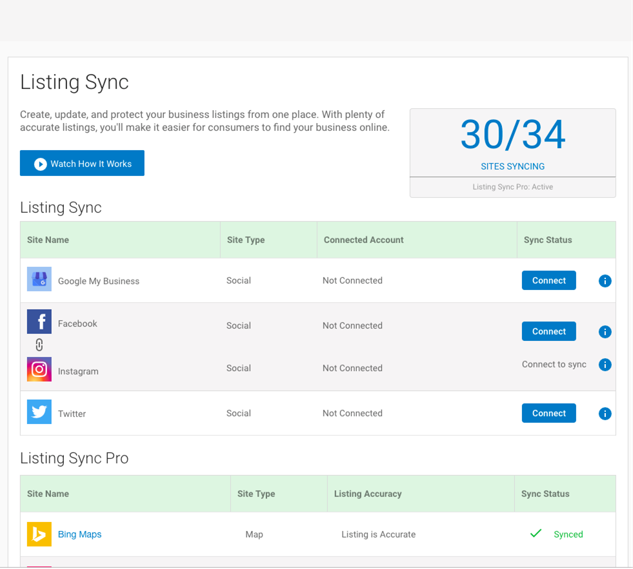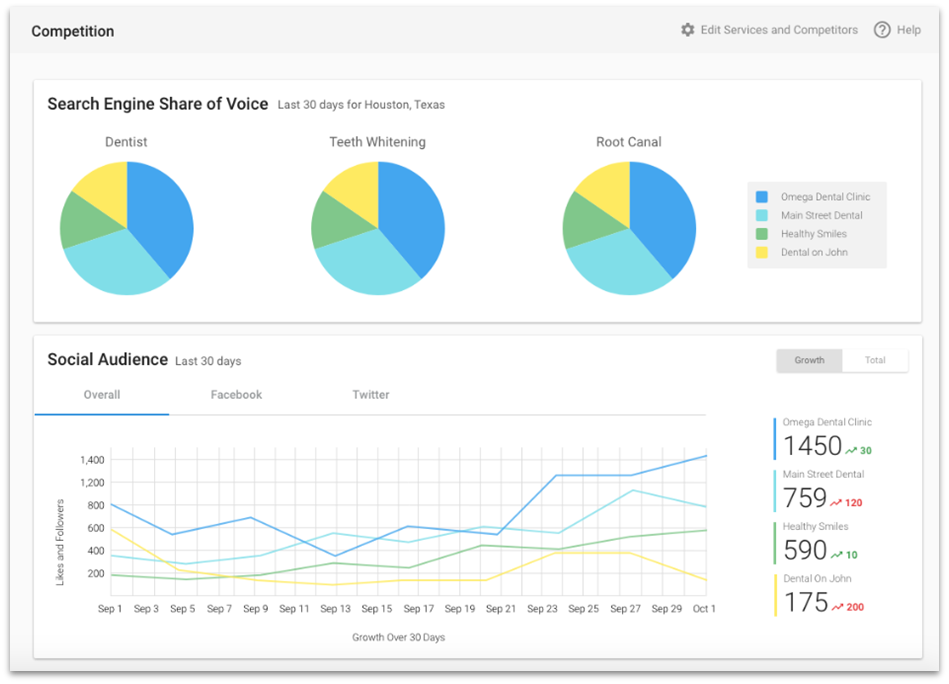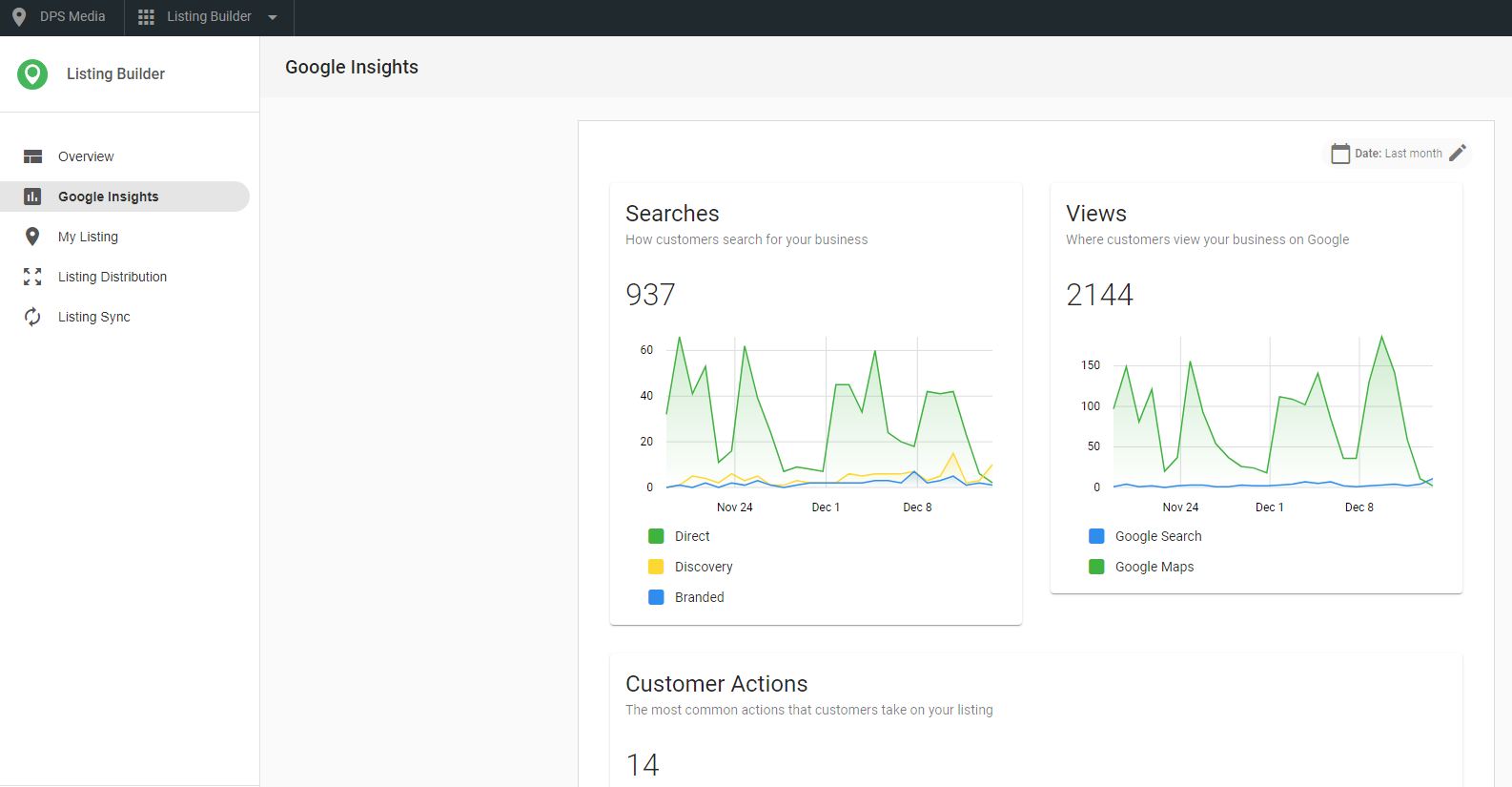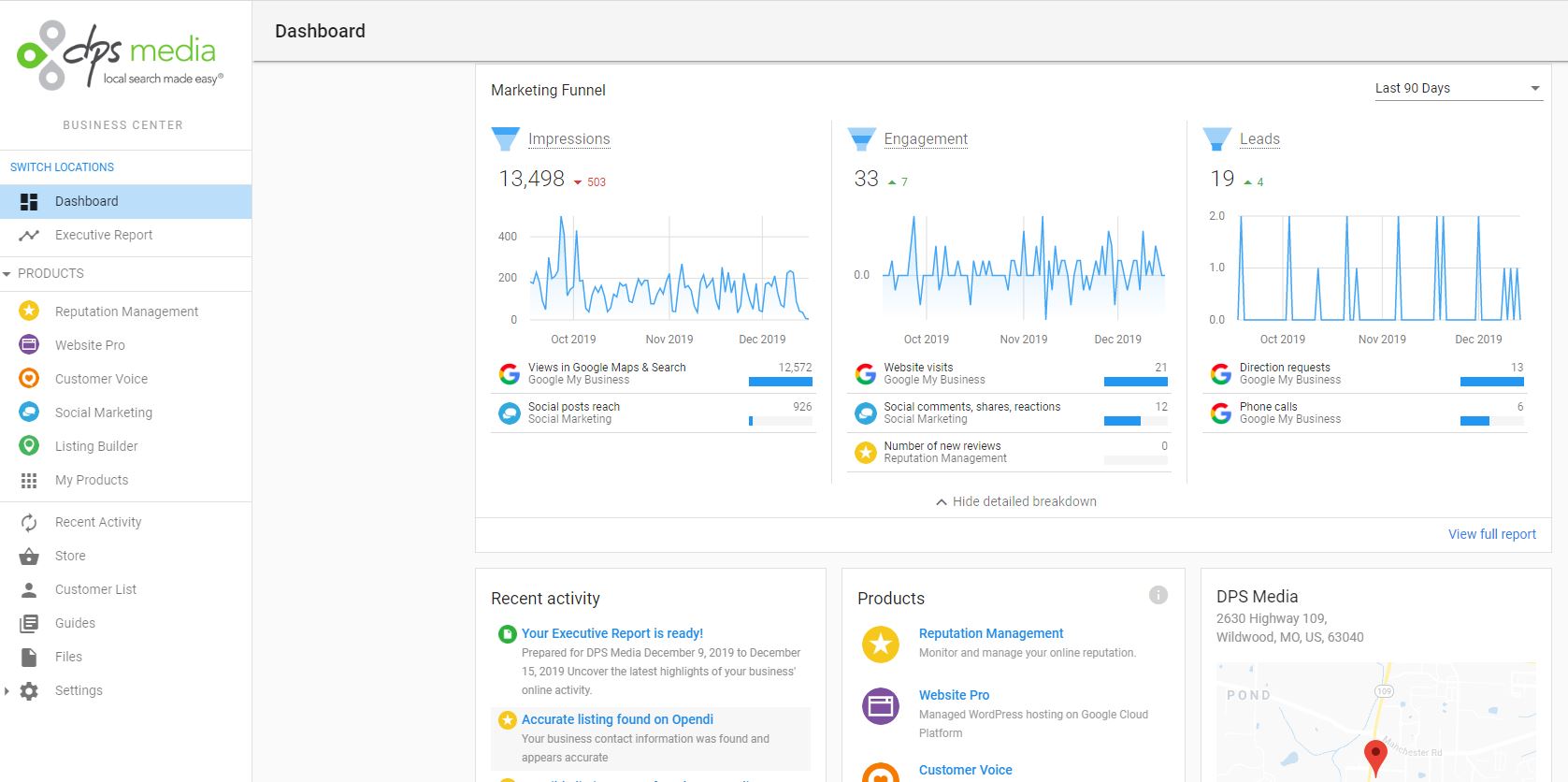 RELATIONSHIPS generate new and repeat business
Have you ever wondered how businesses with hundreds of reviews get that much response?
It's not just something that happens by chance. Businesses get reviews when they ASK for reviews, and people are more likely to leave reviews when the business responds empathetically to reviews.
Consumers also trust and are more likely to visit businesses that have a social presence and actively engage with their customers. It is an important component to ranking well in searches, building relationships with your current customers, and generating new business.
Build relationships and prove value to consumers searching for your services and products.

MORE CONTROL OVER THE CONVERSATION

A BETTER CUSTOMER EXPERIENCE
Responding to reviews, posting regularly on social media, engaging in the conversation that is happening online about your business – this is all an essential part of building trust with customers and enticing consumers to choose you over your competition. Our tools can take care of all of these things, either by simplifying the process, or taking care of it for you!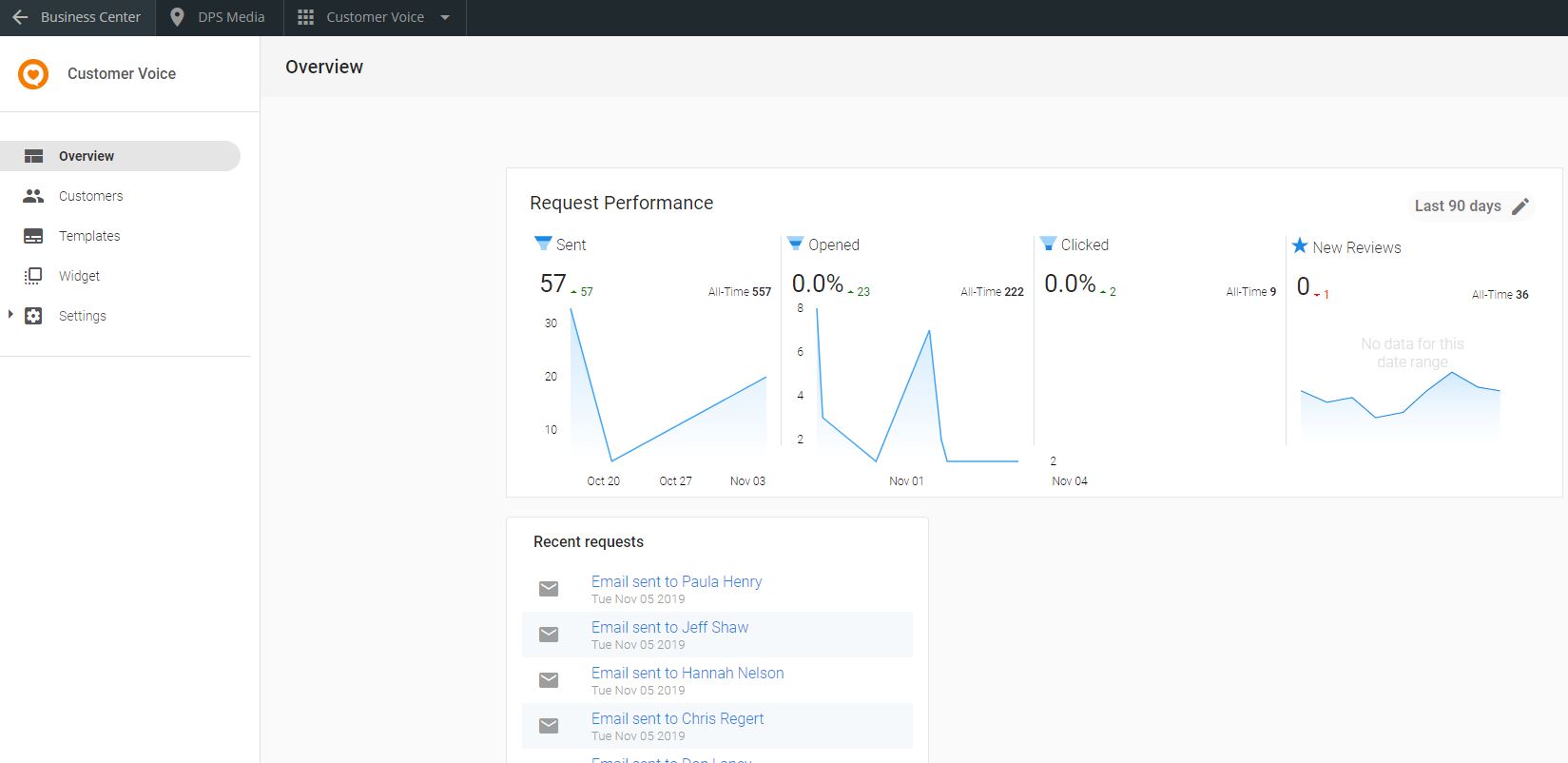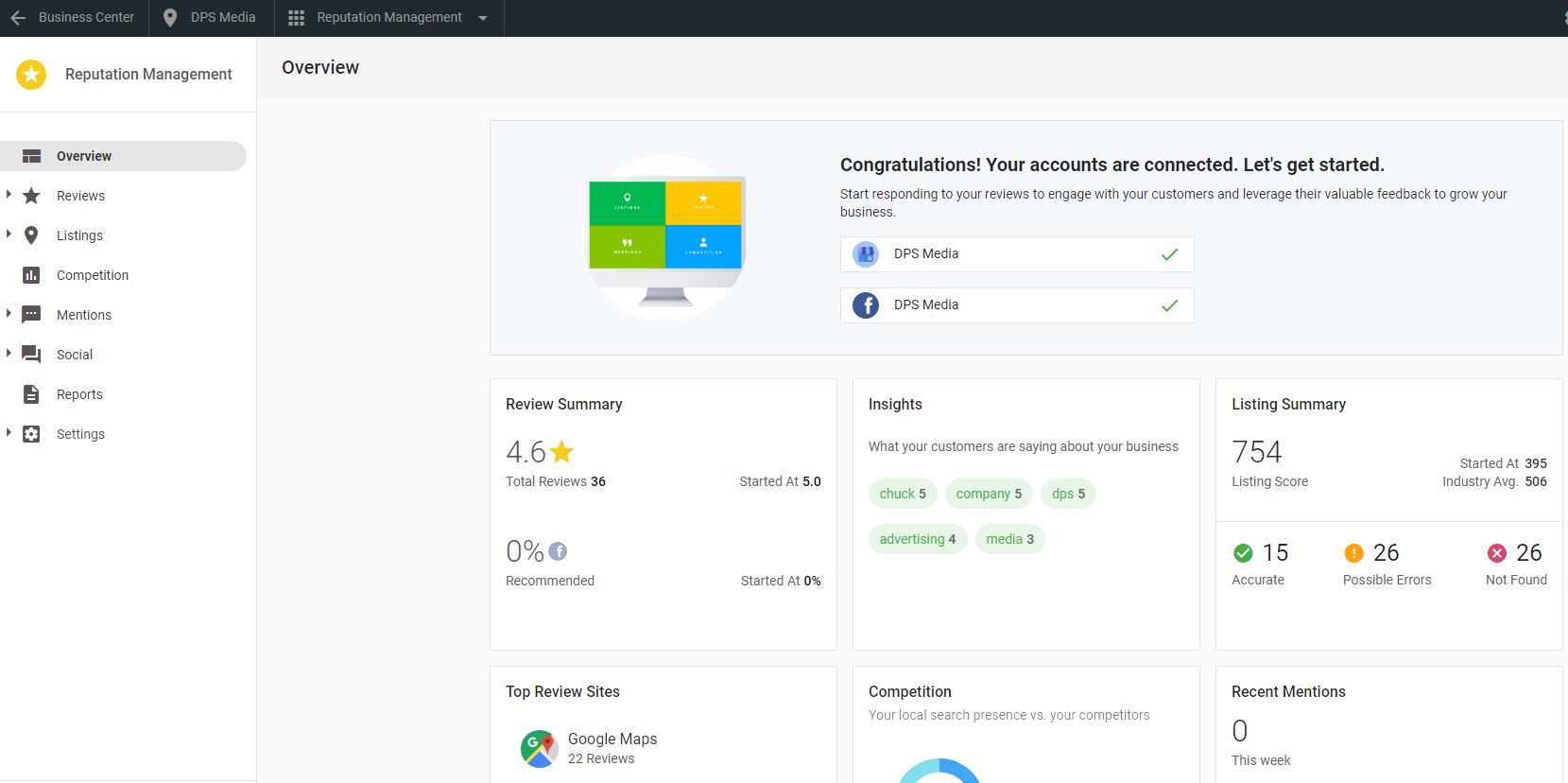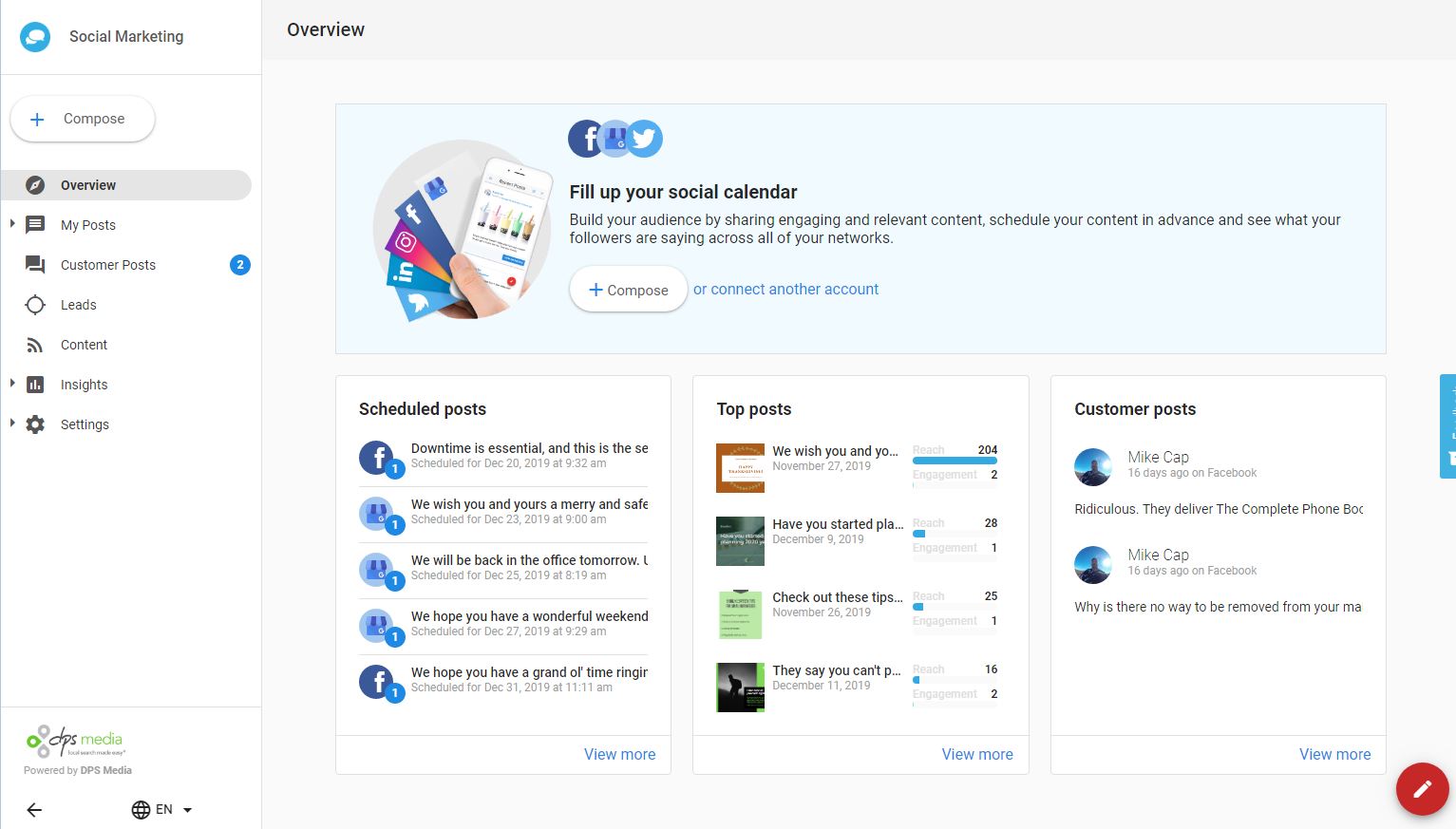 CONFIDENCE is earned through well-crafted user experiences
Your website has the power to help or hurt your business, depending on the user experience when they visit.
90% of searchers haven't made their mind up about a business before starting their search – this means you have a huge opportunity to impress consumers with your website!
It takes about 50 milliseconds (0.05 seconds) for users to determine whether they like your site or not, and decide whether they'll stay or leave. 
If bad website design or functionality disrupts the confidence that you can deliver what consumers are looking for, they will move on to a business that can.
If your website leaves searchers questioning whether you are a legitimate business, that's even more damaging.
And the negative impressions are compounded if you don't have a website at all.
A website that loads fast, looks great, is easy to navigate, and delivers exactly what the consumer needs is a MUST in today's connected, mobile world.
Establish confidence with consumers with a fast, responsive website (that won't break the budget).

OPTIMIZED FOR ALL DEVICES


Confidence is earned through focusing on the user's experience as they move through your website and ensuring that it is seamless no matter what device they access it from.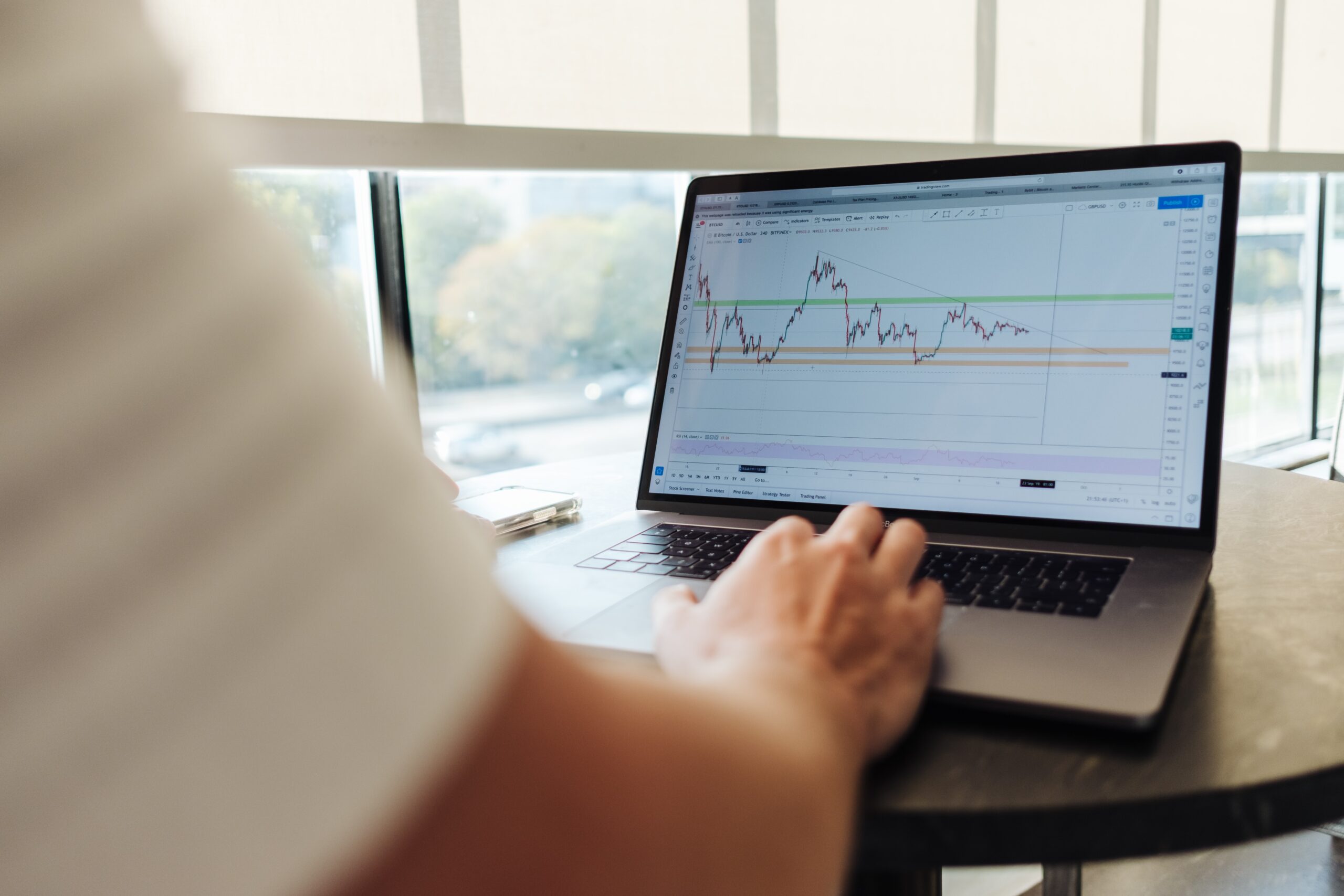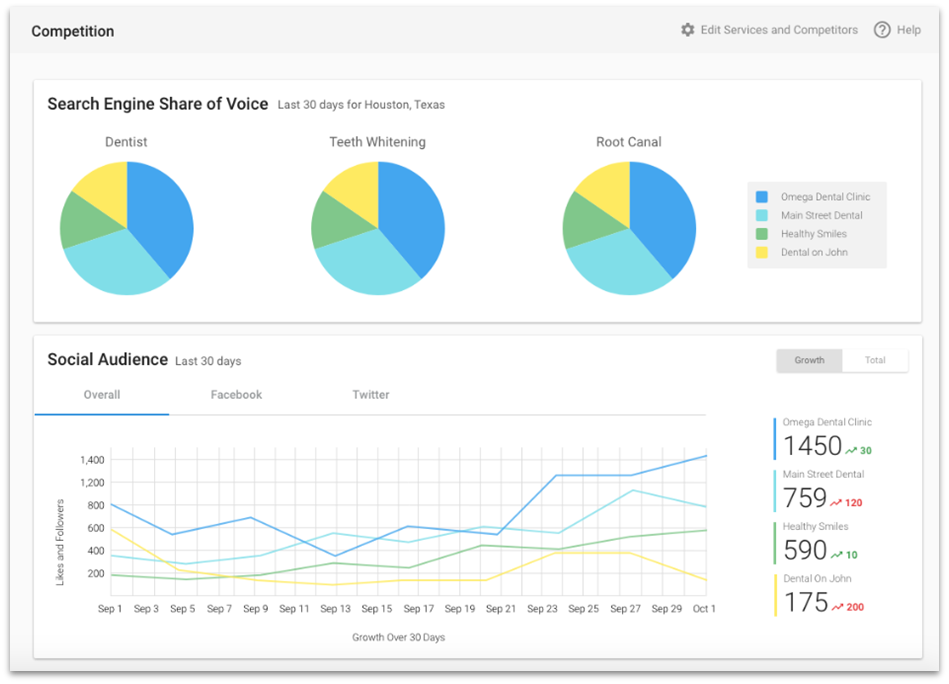 RECOGNITION is built through repetition
Who do consumers think of first when they need your services – you, or your competition?
Being top-of-mind doesn't just happen. It is developed through intentional marketing strategies with the goal of getting your business seen.
Fortunately, there are many ways to build visibility, and we offer solutions that focus on getting your business in front of your ideal clients. Our professional team works with you to design ad campaigns that actualize your marketing goals.
Get eyes on your business when it matters most – right when people are searching for your services and products – and build visibility in your market and industry.
Build recognition through focused campaigns that drive interested searchers in your target market right to your business.


BUILD MORE RELEVANT TRAFFIC AND LEADS
Our solutions ensure your business builds recognition through the intentional practice of strategically placing ads where consumers are most likely to see them – in Google searches, on social media, and as they're browsing websites.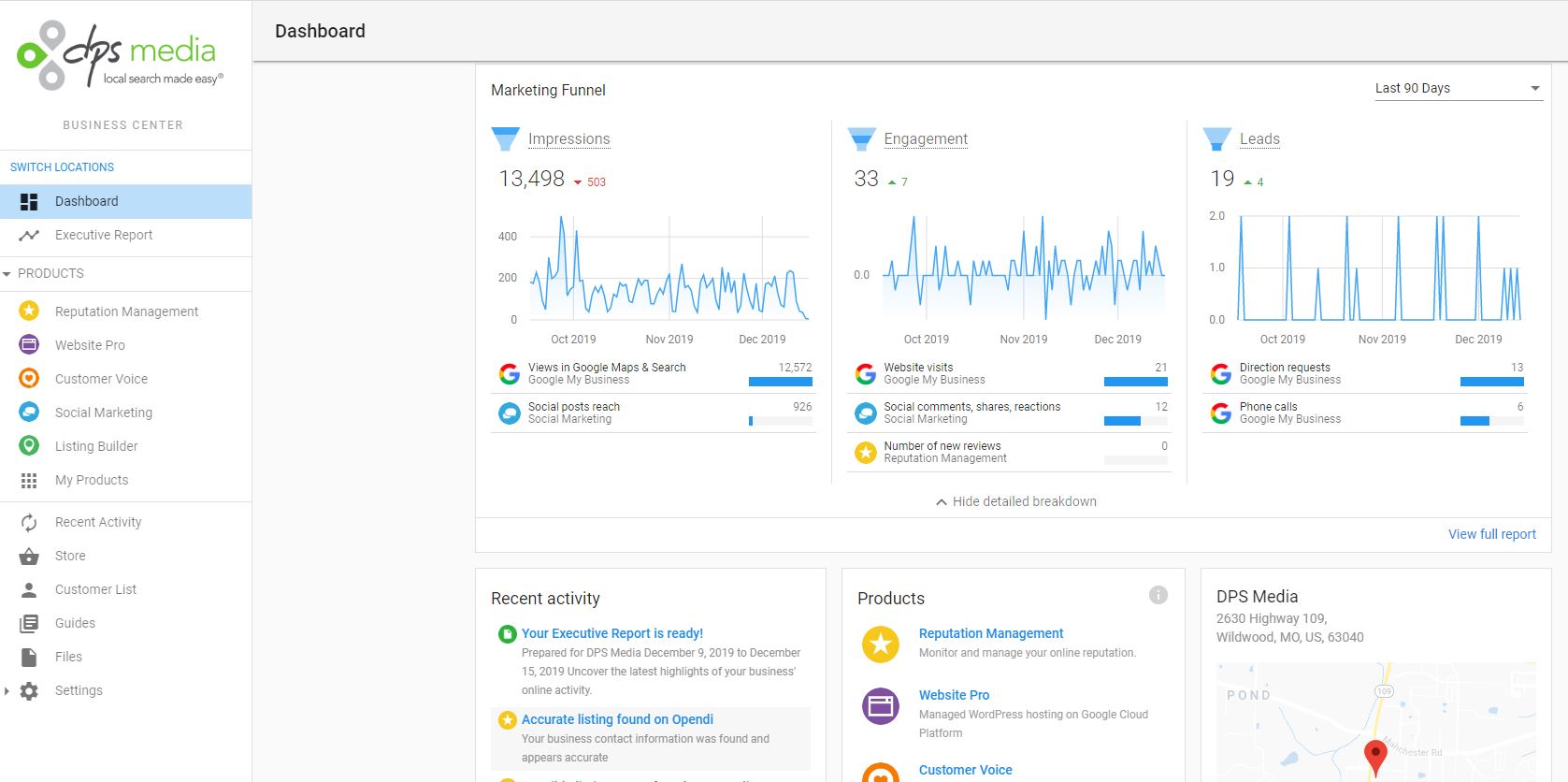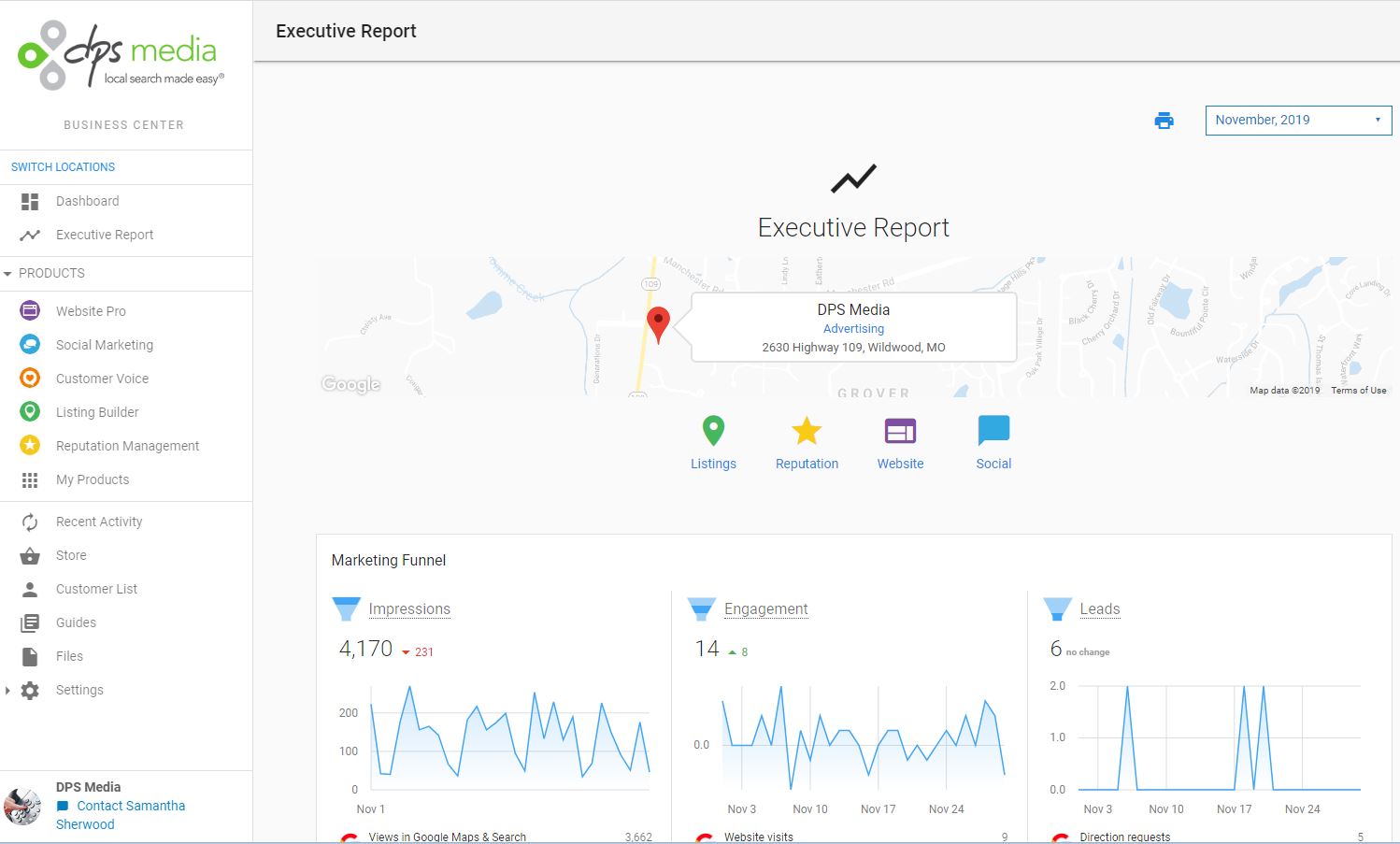 VISIBILITY generates more leads
Are all the doors to your business open?
Despite smart phone usage being on the rise, there is still a demographic with significant purchasing power that prefers print – seniors.
Most local small businesses identify Seniors as their ideal customers. Seniors make up a large portion of the market and most often use the phone book to find local businesses. Will they find you there, or your competition?
Our print directories work hand in hand with our online directories, which help drive SEO and leads to your business. The two in tandem are a highly effective marketing combination that any well-informed strategist would recommend for a local business.
Smart ad campaigns, simplified. Our team takes the heavy lifting off your hands. You tell us your goal, we take care of the rest. You just sit back and watch the results roll in.


GROW YOUR LOCAL REPUTATION
Our tools handle the heavy lifting of building, correcting, and maintaining accurate listings for your business, so you can build trust with search engines like Google. When you do that, your business gets served up in more local searches, resulting in more website traffic, more leads, and more customers.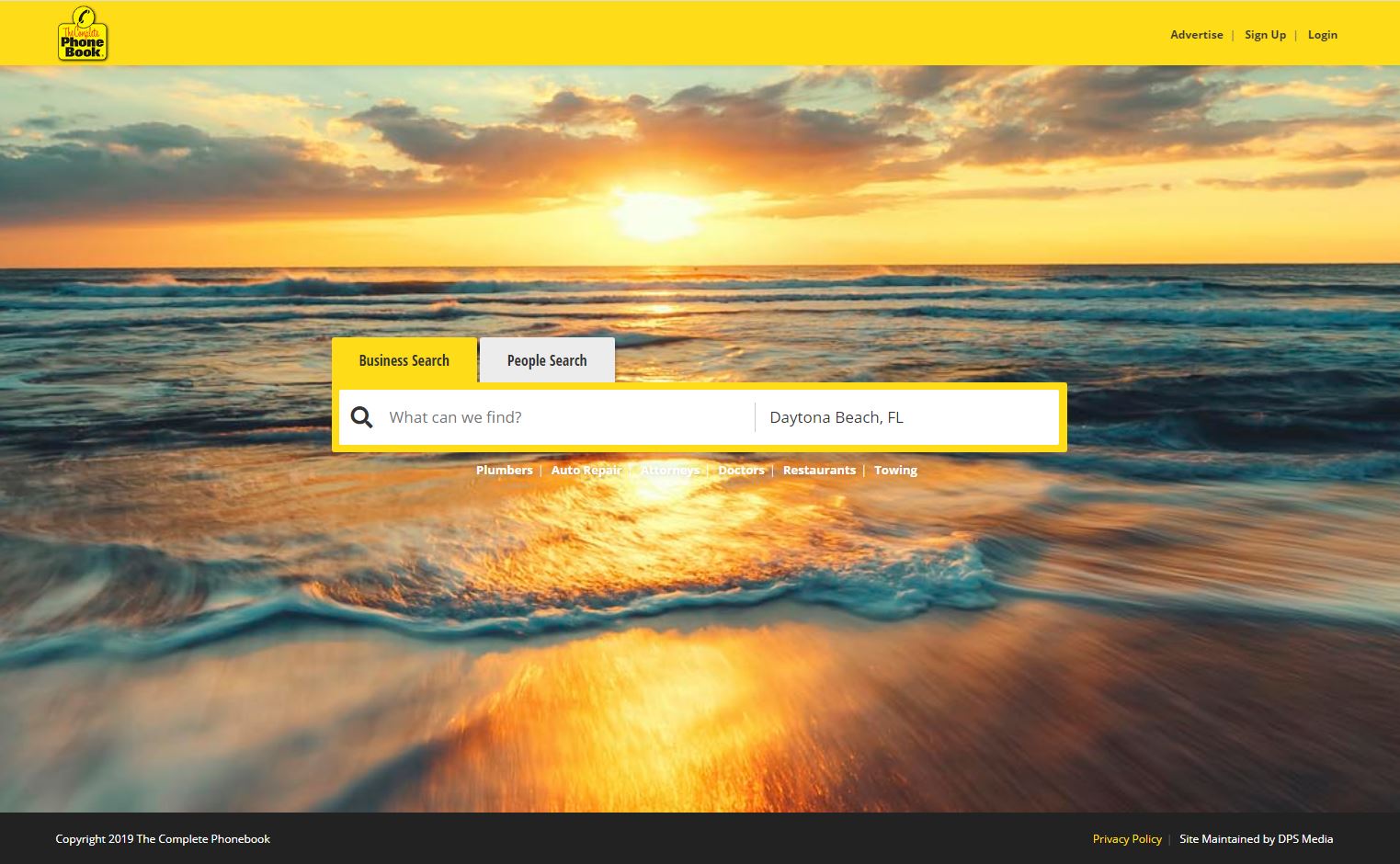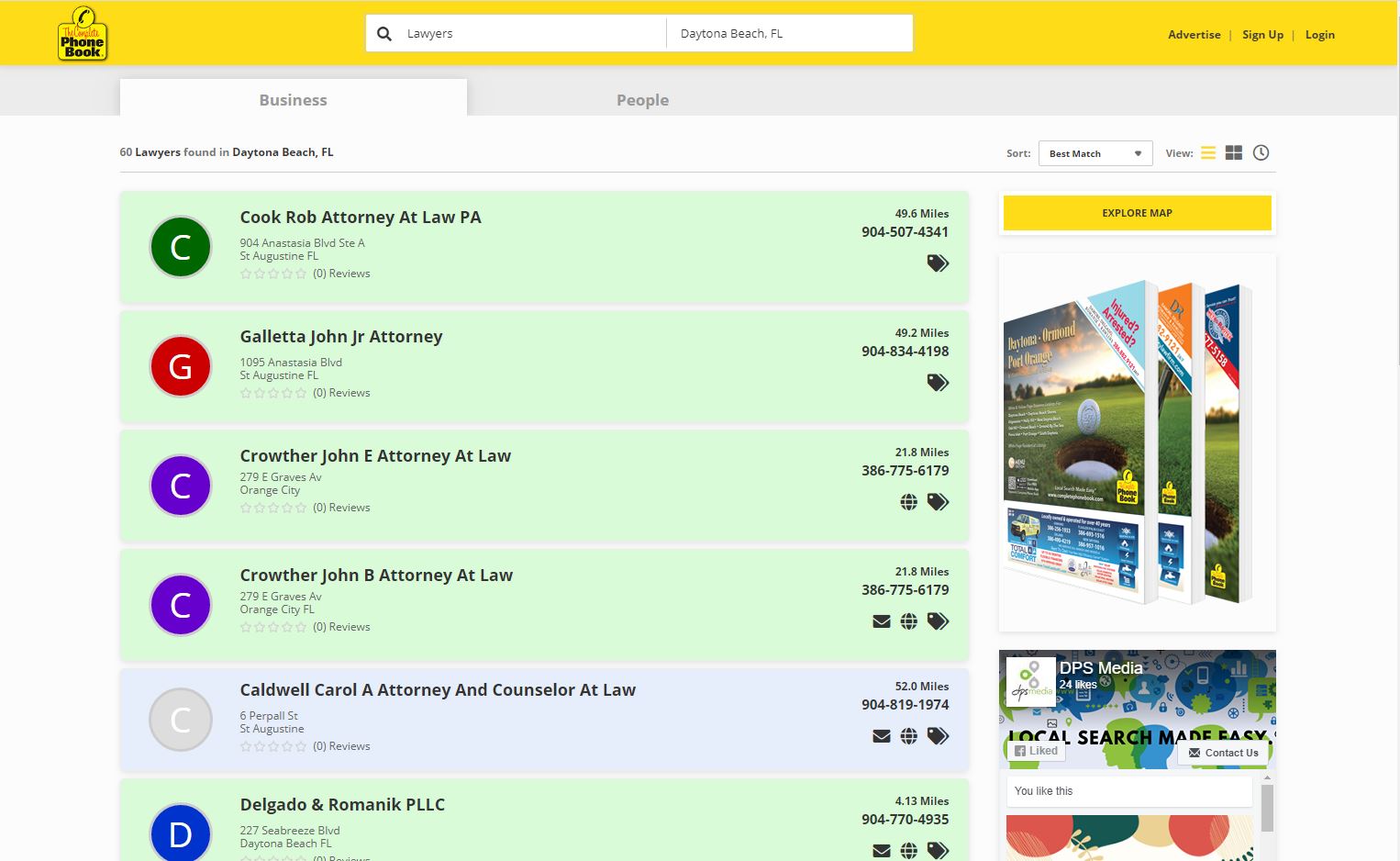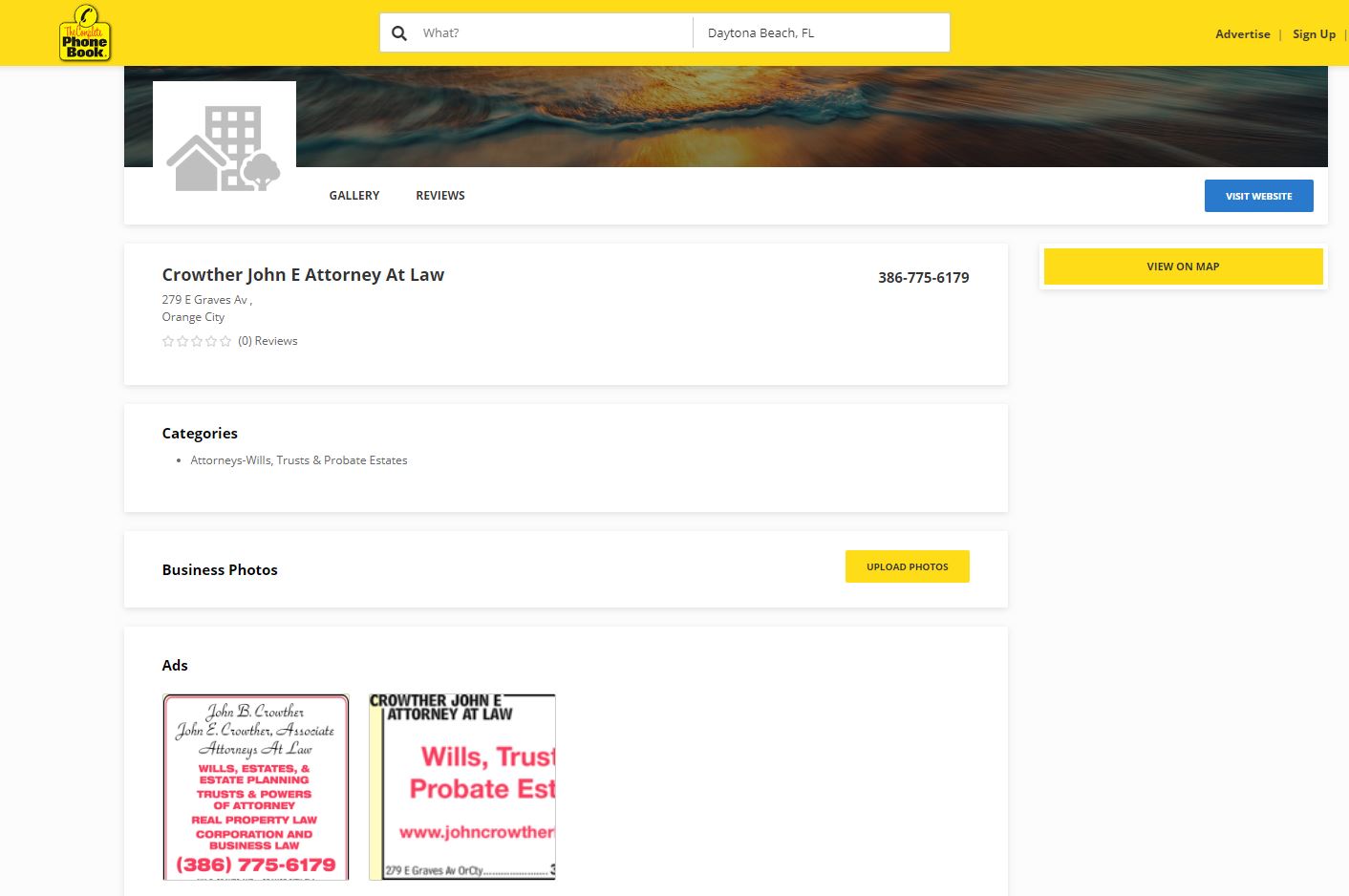 "I have used them for about 6 years and they are a great company to work with. They're real knowledgeable on advertisement and I would recommend them to anyone."
"I have advertised with DPS Media for over 10 years and always had the best customer service and experiences. An excellent company to work with."

Get a FREE evaluation of your business's current online profile,
delivered straight to your inbox.
To build the most effective strategy for your business,
you need to know how your current marketing strategies are performing.
Our free marketing report gives you a deeper look into your business's current digital footprint, assessing: